About Us
Real Kiwi Horse Trekking (formerly Peel Forest Horse Trekking) is a small family owned business. Mike Biemond and partner Madeline Brennan are the owners, which they operate in conjunction with their outfitting business Real Kiwi Hunting. The trekking side of the business has been in operation for over ten-years and solidified its reputation as one of the finest horse trekking outfits in the South Island.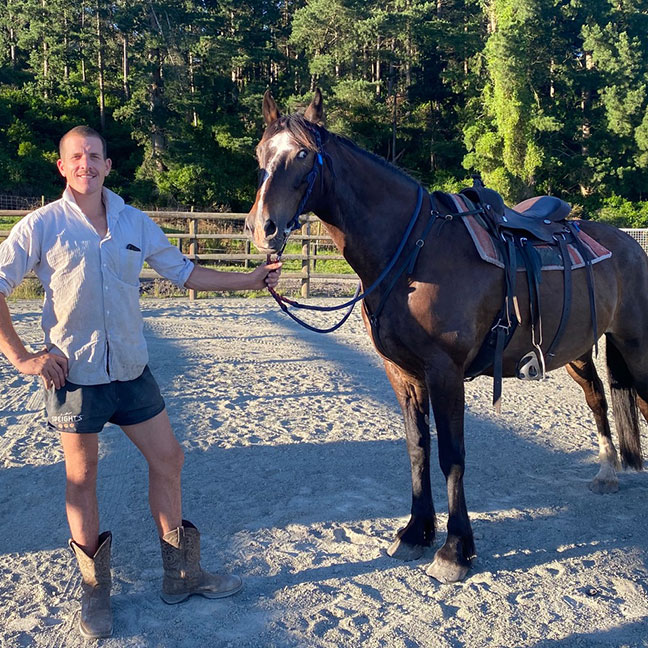 MIKE BIEMOND
Owner & Guide
Mike was born and raised in Central Otago, New Zealand. His passion for the outdoors started at a young age and inevitably became his life. He established his hunting outfit Real Kiwi Hunting in early 2015. Mike rode horses as a teenager - packing out pigs and deer on horseback. He has guided for several seasons on horseback in Colorado, U.S.A.
He is trained in first aid and a professional hunting guide – certified through the New Zealand Professional Hunting Guides Association. Mike is the head guide for the half-day, full-day and multi-day treks. He is a great storyteller and guaranteed to make any trip unforgettable.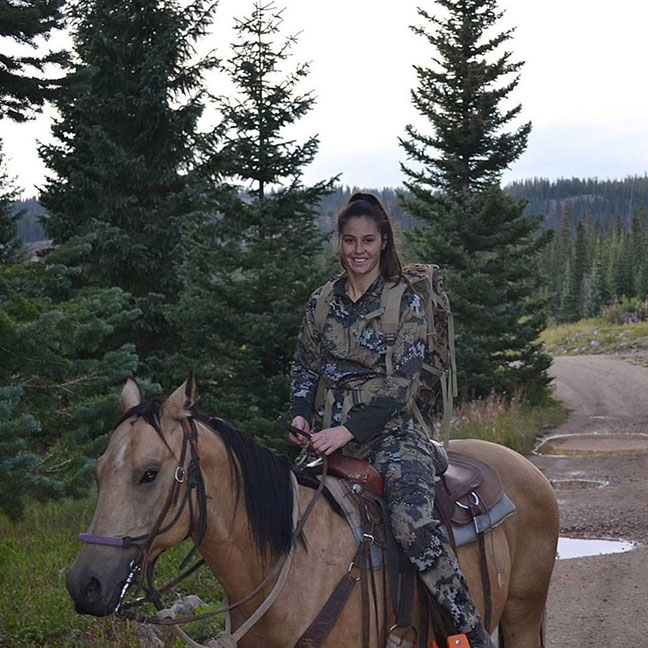 MADELINE BRENNAN
Owner & Guide
Maddie was born and raised in South Australia. Her love for horses started at a young age with her first pony as a five-year-old. She is an avid outdoorswoman and renowned for her hospitality. Maddie and Mike welcomed their baby girl Camila in January 2020.
As well as being a full-time mum, Maddie works tirelessly behind the scenes at both Real Kiwi Hunting and Real Kiwi Horse Trekking. She is also a part-time hunting guide, trekking guide and the primary guide for their outfitting non-hunter/tourism programmes.